There are moments in time that change you forever – the birth of a child, an accomplishment, a traumatic event… these moments, these encounters leave an indelible mark that changes everything. For MaryAnne Wise, that moment came in 2006 when she visited Guatemala for the second time. She traveled to a village that had recently been decimated by a horrific mudslide – a mudslide that claimed the lives of 1,400 people. "Jody Slocum and I walked into something we couldn't pretend that we hadn't seen." It turns out that Mary Anne and Jody are two women who, when moved by emotion, have to take action and that's exactly what they did. They held a fundraiser to help the remaining villagers, but that wasn't enough. That fundraiser eventually led to them starting a business to work with global women artisans.
The Road Less Traveled
As lifelong textile designers, Mary Anne and Jody were passionate about their craft and bringing their vision for unique textiles to life. They enjoyed their careers working with US interior designers and were not looking to make a change. However, when they first started working with women artisans in Guatemalan villages, they knew they had an opportunity to create something special. "We just didn't realize this would lead to us walking away from our lives and doing business on a larger and global scale" commented Mary Anne.
Meet Cultural Cloth
To connect people in the U.S. with these stunning, well-crafted textiles, they knew that they had to open a business with a storefront, and Cultural Cloth was born. Their store is located in Maiden Rock on the Great River Road. It attracts visitors from across the country and around the world. "Our customers are interested in beautiful, well-crafted textiles that they haven't seen before. People need to touch and feel them and to hear the story behind the work. If we were going to help the women who we came to so admire, we needed a brick and mortar store." The community of Maiden Rock has been incredibly supportive and residents help to promote the store by bringing guest and visitors in to see their stunning textiles first hand.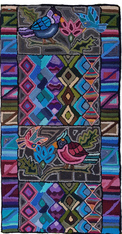 The Business Model
In addition to commissioning hand embroidered textiles, Mary Anne and Jody trained village women in rug hooking. They used a design curriculum where they did not need to be literate or understand math to take the course, eliminating traditional barriers to learning a trade. Women came to be trained and then went home and taught other women in rural villages, how to rug hook, so now around 60 women in Guatemala are working for Cultural Cloth. The ripple effect is enormous for their families and the villages because they now have money to purchase products from other tradesman in the village.
Having a passion to create and the artisans to do it was only half the battle. As business owners, Mary Anne and Jody had to find a way to turn a profit. When asked how they turned their passion into a viable business, Mary Anne said, "You have to make this work for everyone in the pipeline so that the shelf life extends beyond our passion. We are creating something sustainable and profitable so that the relationships we have established can go forward, long after us. The women we work with want us to be successful and we have their goodwill. There is a lot of transparency in all stages of the process." They have also brought artisans to the U.S. to see the shop and to the International Folk Art Market in Sante Fe New Mexico, where they have sold textiles for several years. These women then return to Guatemala having an understanding of what goes into running the business and eventually selling their creations. This level of transparency leads to greater collaboration, where everyone involved in the supply chain is committed to making the business work.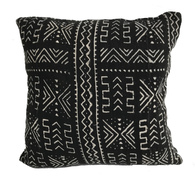 More Than A Store
Mary Anne and Jody have used Cultural Cloth to introduce U.S. clientele to the incredible workmanship of women artisans in Guatemala and throughout the world, but that's not where the story ends. The story ends in a village in Guatemala where children are being raised with new shoes on their feet and meat on the table. The story ends in conversations women artisans are having with their children, friends, and neighbors about the work they are doing and how what they create by hand is helping to support their families. These artisans started as marginalized villagers without much hope for a different life for themselves or their children. Now, they see themselves as artisans, empowered by their own hands to create something special, something valuable. With each piece they create, they are empowered and their spirit of hope and change is spreading throughout the community. So when you buy a hand embroidered pillow or purchase a well-crafted rug from Cultural Cloth, you are a piece of that story.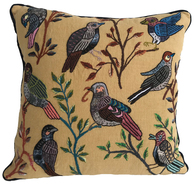 Visit, Touch, Feel, and Celebrate
Cultural Cloth curates textiles and other handcrafted works from women artisans in 25 countries. The only way to truly understand the incredible craftsmanship coming from global women artisans is to visit Cultural Cloth on the Great River Road. Come to touch, feel and to celebrate the talent and passion these women artisans have for creating something beautiful. Mary Anne and Jody also have a book coming out about the rug hooking project. Publisher Linda Ligon of Thrums Books will be at Cultural Cloth on October 5 – 7th, promoting the release of the book and discussing her work with textile artists in Afghanistan and Peru.
To have your own incredible experience, consider traveling with Mary Anne and Jody to Guatemala where you can learn from the Mayan women creating these incredible works of art. These trips are entirely immersive, with women working together, side by side. Creating together crosses the language barrier and allows women from the U.S. to participate in sourcing local materials, designing and hooking rugs with the artisans behind Cultural Cloth. For more information on these trips or Cultural Cloth, contact Jody Slocum at info@culturalcloth.com or click here.